Business Coaching
Businesses like yours are benefitting from our Business Coaching – find out how we can help you.
As a business owner, it should be your priority to ensure that your business excels to the highest level it possibly can. Running a business is not for the faint hearted, you face many challenges daily and you need the support to help problem solve and take accountability of the responsibilities that are a part of business.
Here are some of our recent success stories:
Kamran Saleem – Motorserv UK
'I began a coaching relationship with Adam Stott of Big Business Events in May 2016. After our first structured call it was obvious that there were a lot of things I was missing in my business, and a lot of steps I could take to make things improve. After just three weeks of follow up calls and working through the action lists set, we had raised a record amount in finance, had restructured our banking facilities, and had created a business which helped us achieve a month increase of 40%. 
Adam Waker – Walkers People & Property
I thought I already had a successful business, but the true potential has only been unlocked since working with Adam. Clarity is greatly improved, we're planning much further in advance, and the new systems we've implemented have greatly improved our business structure. I can't recommend Adam and Big Business Events highly enough for any serious, progressive business owners and look forward to seeing our business evolve over the coming months.
Gemma Collins – TV Personality & Business Woman
'My passion is selling and people, I am at the stage now where I want to take my business to the next level and Adam's coaching is helping me do that – thanks to him I have structure, I am in control of my finances and I have been able to sort out my staffing issues'
Adele Squires – Prestige Appointments
Adam was able to look at my team structure and suggest changes that I know will make a huge difference. Adam has great business acumen that is transferable across sectors. He is full of knowledge and happy to share as much as you can consume! I am excited about the future of Prestige Appointments with Adam's coaching!
We have a very select team of coaches with whom we work to ensure that you receive a well-rounded and genuinely helpful experience that will allow for your business to grow. It has been said time and again that many business owners spend too much time working in their business rather than on their business. Working with small and medium enterprises, it is our aim to advise across each area of your business and work on your mindset to achieve real and measurable growth.
Do you identify with any of the following:
Have you achieved some success in business but want to get to the next level?
Do you want to create a business that dominates your market?
Are you struggling to take action and responsibility for what needs to be done in your business?
Do you have few people outside of your business and personal life that you can talk to about your work stresses?
Do you want to rise above your competition?
Do you want to create wealth in abundance?
Having a business coach is not the daunting cost it may appear on the surface, it's your competitive advantage and one of the best investments that you will ever make for yourself and your business. Not only will the results exceed your expectations, but the return on this investment will truly be invaluable.
Why choose Big Business Events Business Coaching?
The pre-requisite for any Big Business Events coach is that they themselves are running a successful business. Too many companies offer coaching from a mentor that isn't actually creating profit in their own business – they are not in business themselves.
All of our coaches are business people who are creating success for themselves and their clients – today.
From day one our coaches will help you to shape your future in business.
Not only will you receive the highest quality coaching, you will also have access to our exclusive member's courses and private events, this includes: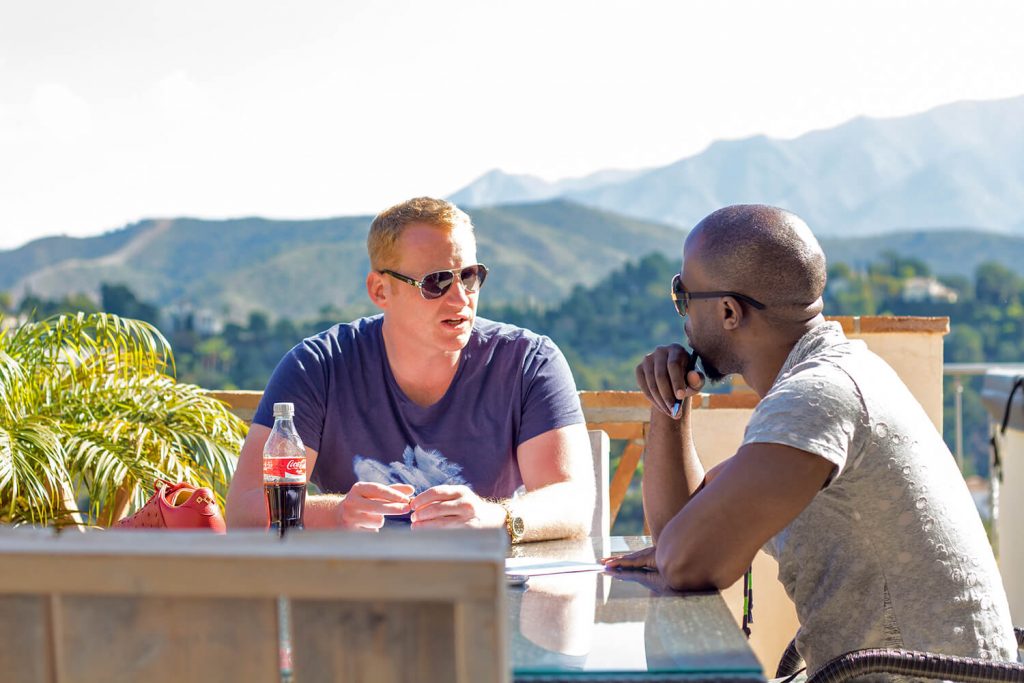 Twelve-month programme of exclusive business courses on Social Media, Marketing, Sales, Lead Generation, Branding, Recruitment, Finance and other subjects.
Invitations to our exclusive members-only events including dinners and networking opportunities.
Priority booking for VIP hospitality and residential events.
Invitation to join our highly active members-only Facebook group
Big Business Events are currently coaching businesses in the following markets:
Law
Recruitment
Construction
Fashion
Education
Health and Wellbeing
Leisure and Tourism
Telecommunications
Estate Agency
Car Leasing
Vehicle Procurement
Automotive Sales
Utilities
Sports and Fitness
Showbusiness
Retail Trade
App Development
Photography and Film Making
Branding and Marketing
Transportation
TV and Radio
Request your free, 10-minute consultation call using the form at the top of this page now.
We look forward to hearing from you!